Welcome to Sun City Physiotherapy.
We strive to be the Okanagan's leader in client focussed care and recovery. Through collaborative care planning, our team of compassionate and skilled professionals work closely with our clients, keeping our community moving for life.
All Locations: Monday to Friday 7am – 8pm
Downtown Kelowna Physiotherapists
Kevin Bos is a co-owner of Sun City Physiotherapy and has been working as a physiotherapist for over 17 yrs. He graduated from the University of British Columbia in 1996 with a Bachelors of Science in Physical Therapy …
Robina Palmer is a registered Physiotherapist and co-owner of Sun City Physiotherapy.Robina is a graduate of University of British Columbia's School of Rehabilitation Medicine. She has practiced in sports and orthopaedic rehabilitation…
Paige graduated with a Masters in Physiotherapy from the University of British Columbia and Bachelor of Human Kinetics from UBC Okanagan. She has experience working as a kinesiologist prior to completing her master's and …
Doug has been practicing physiotherapy for over 12 years after graduating in 2008 from the University of East London in the UK. He gained a variety of experience and expertise working in large hospitals in England, …
Philip has been practicing physiotherapy for 15 years since qualifying from the University of the Western Cape in Cape Town, South Africa in 2006.  He has worked at numerous private hospitals in Cape Town…
Chris graduated with a Masters degree in physiotherapy from UBC in 2017, followed by
Certification in Hand Therapy…
Downtown Registered 
Massage Therapist
Richard is a Registered Massage Therapist and graduate of the Vancouver School of Massage Therapy.  As an avid runner and cyclist, Richard recently moved from Vancouver to Kelowna to enjoy more of Kelowna's drier, sunnier climate and great outdoor lifestyle. …
Chris is passionate about what he does professionally and has furthered his knowledge and skill set to improve his ability to assist his clientele through continuing education; and in particular through training with the CHEK institute, where he learned an integrative approach of bio-mechanical assessment, exercise prescription, and nutrition and lifestyle coaching.
Physical Therapist Support Worker
Mitch grew up in Sydney, Australia where he completed his studies in Exercise Physiology at the University of NSW before continuing on to complete his Doctorate of Physiotherapy at Macquarie University. During his studies he practiced as an Exercise Physiologist in a rheumatology focused clinic and as a sports trainer for a soccer team and semi-professional rugby union club.
Sun City Physiotherapy Nutritional Services / Dietitian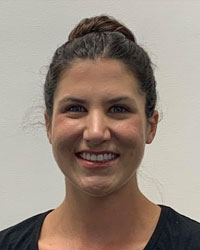 Madison Wood is a Registered Dietitian dedicated to providing compassionate, individualized nutrition care for the past 7 years. She holds a BSc with Honours Specialization in Foods and Nutrition from Western University in London, Ontario and completed her comprehensive post-graduate dietetic internship at the Northern Ontario School of Medicine…
Recent Physiotherapy Articles
We all get aches and pains. Many of us have tight muscles. So what's an effective treatment your physiotherapist can provide? Acupuncture and Intra-Muscular Stimulation (IMS) are two effective treatment options. They are used to treat a variety of conditions such as...
Intramuscular Stimulation (IMS): What is it and how can it help get rid of your chronic pain? In this article I am going to focus on the treatment of chronic muscle and nerve pain and why it can be so difficult to find a solution for this type of pain. It is estimated...
The weather is nicer, and runners are everywhere in the beautiful Okanagan outdoors. If you wish you were one of them, good news - it is never too late to start something new! Even a little bit of running is better for your health than not running at all! Research...
What is a Concussion? A concussion is a mild form of brain injury that results from acceleration or deceleration of the brain within the skull following a significant impact to the head or body. Concussions can be the result of a direct blow to the head, or of...